Cloud spending is on the upswing globally, and is expected to increase by another 42 percent during the year 2015, bringing the total cloud market value to $131 billion USD. But just like other areas (such as the great debate over football versus soccer), there are some notable differences between the U.S. and Europe when it comes to cloud adoption. In North America (including figures for Canada and Mexico, though the U.S. commands the lion's share of this figure), the cloud adoption rate has reached 62 percent. Europe lags at just 25 percent. What is causing the difference, and who will ultimately win the race toward cloud adoption?
Venture Capitalists Are Driving U.S. Cloud Adoption
[caption id="" align="aligncenter" width="400"]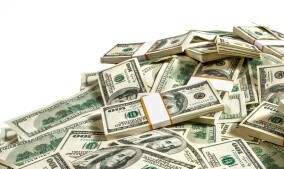 In America, it's all about that bread.[/caption]
Big business is big into the cloud in the States, primarily because it's easy to scale, highly flexible, and extremely customizable. Additionally, the cloud can drive down operational costs, which is always an incentive for venture capitalists. IT spending in general has hovered at about 24 percent consistently since 2010, while cloud spending has skyrocketed by four times that amount.
This boost in cloud spending has incentivized venture capitalists to open their pocketbooks to the tune of millions in support of growing this infrastructure. Since the economy hasn't exactly been conducive to unproven investments, a solid bet on the cloud is attractive to investors. Aside from all of the private investments, the U.S. government has plunked in another $724 million USD in 2012 alone, and is expected to continue spending on cloud infrastructure for the foreseeable future.
Big data is also helping drive cloud adoption in the States, as investing in the storage and computing power to house and analyze big data isn't cost-effective for all the businesses that want to take advantage of big data. This includes most every industry from manufacturing to marketing, and healthcare to the energy sector.
Legislation is Keeping European Cloud Adoption at Bay
[caption id="" align="aligncenter" width="400"]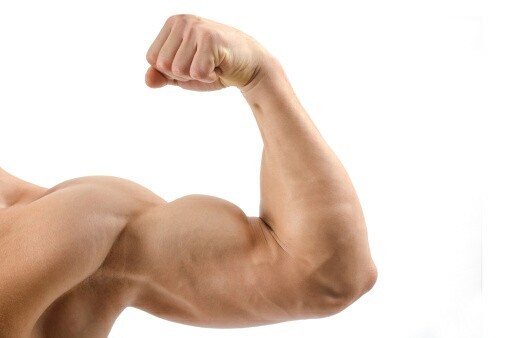 In Europe, it's all about the strong arm of the law.[/caption]
In Europe, the climate for business would likely be what it is in the States, aside from the murky matter of legislation. The European Union does act much as a single entity, but Europe is still comprised of many independent countries, all with their own legislation. Some have been quick to adopt policies to open the way for the cloud, including Great Britain and the countries that make up Scandinavia, while others have balked at the privacy issues, like Germany, France, and Spain.
Privacy is the main snag in Europe, and the Patriot Act passed by the U.S. in 2001 fueled worries and debate that sensitive information stored on U.S.-based cloud servers would be compromised. But these countries haven't been very trusting of each other, either, as all European countries currently require that sensitive consumer data be stored on home soil.
Europe only began to take steps to allow for more wide-scale cloud adoption in 2012, when the European Commission finally established a set of shared regulations regarding cloud data storage. The new regulations have the potential of increasing Europe's GDP by 600 billion Euros by the year 2020, which is roughly $774 billion USD.
Europe is about two years behind the United States in terms of cloud adoption, but it isn't too late to catch up as wealthy European investors take the lead from American investors who are making millions on their cloud investments.
For technology decision makers, Bigstep is the brand of cloud hosting provider that offers the highest-performance public cloud in the world. You can use Bigstep cloud services with confidence that data will be secure, regulations will be upheld, and lag time will be minimal. Visit Bigstep now to see what the raw power of the Full Metal Cloud can do for you and your business.