Hadoop's growth and media attention over the past few years pales in comparison only to the biggest tech news, like the advancement of cloud computing or the explosion of cellular technologies. But this past year marked a milestone for Hadoop, as the platform transitioned from something people wondered about into something people are actually using in meaningful and productive ways.
Hadoop turns mere data into powerful insight. And according to a survey by information technology research firm Gartner, 73 percent of all enterprises have invested or plan to invest in big data in the next two years.
How Hadoop is Going to Make it Big and Go Away at the Same Time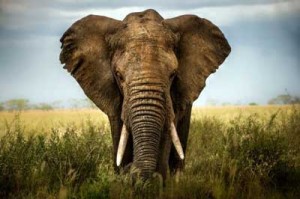 According to Mike Olson, co-founder and chief strategy officer of Hadoop distribution vendor Cloudera, Hadoop is about to "disappear." It's an assertion he made during his keynote speech ("Open Standards and the Modern Data Center") at the Strata + Hadoop World conference in New York City in October 2014. What did he mean by that?
He meant that Hadoop is going to become a foundational layer of the structure of the businesses it serves. In other words, it will no longer be the shiny new toy, it will become as basic and integral to business operations as Oracle and Teradata are now. After all, the people working with data could care less where it comes from; they just want reliable data analysis and the ability to conduct queries.
Hadoop's Value and Expected Growth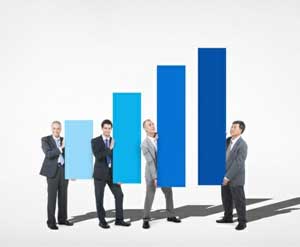 Now that the foundation of Hadoop has been accepted and it has proven its usefulness, the next step is to improve and expand the functionality with new applications. Most businesses that need these apps, however, aren't going to want to build those apps in-house. This opens the door for third-party developers to cash in on the popularity of Hadoop infrastructures with practical and innovative applications to meet the needs of those businesses.
Olson believes this app development opportunity is the foundation of a $1 trillion market. His calculations come from the fact that the current market for databases and database applications stands at $100 billion. He reasons that Hadoop will add at least a tenfold growth to this market, amounting to $1 trillion.
Hortonworks Files for IPO

Growth and widespread acceptance aside, Hadoop distribution vendor Hortonworks hasn't been profitable. With 292 customers as of September 30, the company posted a net loss of $86.7 million over the first three quarters of 2014, primarily driven by the $44.5 million it spent on sales and marketing. It brought in $33.3 million in revenue during this time frame, via support subscriptions and professional services.
Yet Hortonworks plans to go public shortly, having filed for an initial public offering on November 10. Hortonworks, which will be traded on the NASDAQ under the symbol HDP, hopes the IPO will bring in $100 million, to be used to expand its product line.
Meanwhile, Hadoop users and those invested in this technology are undeterred by Hortonworks' financial losses. They argue that there is no affordable, viable alternative to Hadoop, and it is profoundly clear that big data adoption is a given for the future of business.
If you're looking to make the most out of your Hadoop adoption, the full metal cloud by Bigstep offers speed, low latency, and more power for your big data storage and analysis. Visit Bigstep today to test this fast, powerful cloud solution for free.