Are you cooking up a streaming data platform to handle incoming data from your mobile apps, websites, or Internet of Things devices? 
If so, there are some essential ingredients you'll need so that yours ends up being the winner of the cook-off. Here are the must-haves for a successful and tasty streaming data platform.
1. Real-Time (Or Very Near Real-Time)
A streaming data platform has to be able to keep pace with the data streaming in from various sources. When dealing with websites and mobile apps, that means real-time or very nearly real-time analytics. Most use Splunk for this. Bigstep's customers are able to achieve over 10,000 files per second ingested with a single compute instance when using Splunk on the Bigstep Metal Cloud. You'll need a similar speedy concoction to make your streaming data platform work as it should.
2. Scalability
The Internet of Things is expected to grow at a breakneck pace. Depending on your uses for the IoT, you'll need to have a radically scalable platform that can grow as the data from those devices grows. This isn't just a matter of hooking up a couple of data sources. There can potentially be millions of data sources with a hearty IoT initiative. Scalability is essential.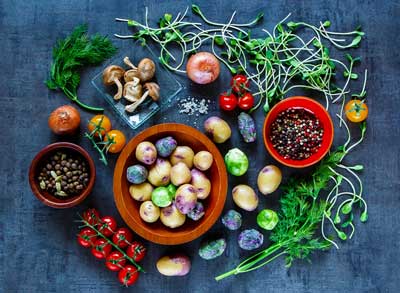 3. A High Level of Compatibility
Your streaming data platform will need to be able to support data from numerous sources, all in varied formats. For example, there may be legacy systems still in the dough, plus the newer sources like the IoT, mobile devices, cloud applications, etc. Also, you'll need to accommodate any data brought in from the old data warehouse, plus streaming data from enterprise systems like ERP, CRM, and SCM. It's like the casserole of data stores—there's a little bit of everything in there. Make sure your platform can handle all these various and disparate formats.
4. A Centralized Data Store
A centralized data store allows for fewer problems. It reduces the number of connections between the sources of the data and the destination points, but centralization also establishes a consolidated body of metadata, which allows for common data formatting and transformation. Plus, a centralized data store is easier to secure, easier to endow with a high-performance user experience, and simpler for the IT team to maintain.
5. Ability to Analyze Streaming Data With Historical Data
For truly powerful insight, it's necessary to analyze your streaming data together with your historical data. This results in the ability to identify and leverage patterns that can only be identified when current data is combined with and analyzed with historical data. Again, having a centralized data repository is tremendously helpful with this.
Are you ready to mix up a big batch of streaming data? Don't overlook the secret ingredient: the Bigstep Data Lake. For a limited time only, you can discover the first Full Metal Data Lake as a Service in the world. Get 1TB free for life - limited to 100 applicants. Start here.