The concepts of robots and artificial intelligence, or AI, have been linked from the beginning. Author Samuel Butler first conjured up the idea in his utopian satirical works during the Victorian era. Since then, Hollywood has furthered the idea with intelligent robots like Ash in Alien, R2-D2 and C-3PO in Star Wars, Sonny in I, Robot, and many others.
The New Face of Artificial Intelligence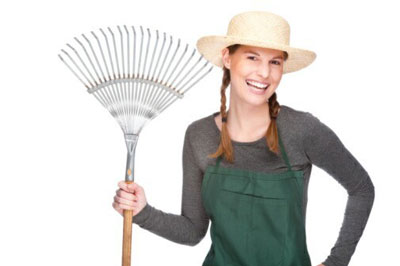 Even in real life, robots and AI have shared a fate. Dabbling in AI has almost always involved empowering robots to take over human endeavors, from doing menial housework to running state-of-the-art manufacturing facilities. AI has been pivotal in revolutionizing the manufacturing and warehousing industries, and is featured prominently in automotive plants, textile production facilities, and distribution centers.
Until recently, humans lacked the computing power to leverage AI. Additionally, the concept of intelligent robots taking over the world (brought to the forefront of people's minds by movies like 2001: A Space Odyssey, the The Matrix, Cyborg, Nemesis, etc.) made it kind of creepy to contemplate working hand-in-hand with intelligent robots.
So AI is taking a different route into mainstream society, apart from his robot friend that gives everyone the creeps. Here's how AI can be a valuable companion in business.
Using AI for Planning & Scheduling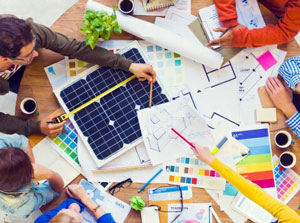 Artificial intelligence makes planning and scheduling a breeze. With the help of information derived with big data analysis, machines can streamline processes for a leaner, more productive, more profitable, less costly way to do business. At Ford Motor Company, for instance, AI is being used to schedule new hires through their three-year training program. Before, managers had to manually schedule a growing number of participants, multiple job requests, and a variety of assignments. Now, AI automates this process for greater efficiency, fewer errors, and better success.
Using AI for Searching Data
Cataloging and searching unstructured data, such as documents and images, has also been a time-consuming and tedious process. Before, computers could only retrieve search data to the extent that it was defined for the machines by people. Now, with big data tools like Hadoop, AI can define, identify, and retrieve unstructured data far faster than a human could. This enables a variety of AI operations, including Internet searches, voice recognition software like Siri, and more.
Using AI for Security
Security is always of paramount concern, and is growing in complexity as cyber criminals become savvier and better funded. Detecting security threats and fraud, however, are now being handled by AI. AI can sift through massive amounts of data and quickly return patterns that indicate nefarious activities.
For example, at the PARC facility in Palo Alto, researchers are using AI to identify potential Medicare fraud. Computers look at data related to how, where, when, and what prescription medications are filled. AI can identify people who are scamming the system for narcotics by patterns like driving around to out-of-the-way pharmacies or filling prescriptions only for narcotics and not prescriptions for antibiotics.
While these feats for AI seem tremendous, experts say the potential for this technology is only just beginning to be tapped. Without big data, however, AI would never be able to reach its full potential. Now divorced from the scary robots attempting to take over the world in movies, AI can become a mainstay in both business and society.
To begin crunching big data in a powerful way, visit Bigstep for a free trial today.