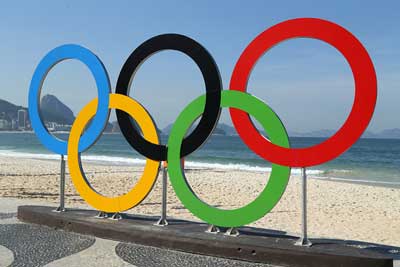 Long before Simone Biles, Michael Phelps, and Katie Ledecky stepped up to the podiums to accept their gold medals, big data was shaping their training and performance. As the competition among Olympians and their respective nations continues to get tighter, any little edge can be tremendous in terms of bringing home a gold versus bronze, or in not bringing home any medals at all. Big data is often the factor that separates one competitor from another. Here are some of the ways big data is molding and shaping the Olympic games.
Shaving Times & Improving Performance
How can a swimmer shave just a few more hundredths of a second off his lap times? How can a gymnast be just a tad more efficient on the mat or parallel bars? How can a runner cut another smidgen off his 100-meter dash time? Big data analytics can be used to find even the tiniest movements that can mean significant differences, at least in games where tiny fractions of a second mean the difference in taking home the gold medal or returning without a medal to your credit. Data analytics is used during the training phase of all Olympic sports to find little ways to make big improvements in performance, times, and other factors of winning.
Tracking Promising Talent
Using big data, trainers can literally look at snapshots of previous Olympic athletes' careers. For example, what were Carl Lewis' stats like at the ages of 12? 16? 21? 25? What did Nadia Comăneci's skills look like at those ages? Being able to see what the top talent looked like at any particular stage is the first step to identifying the next phenom.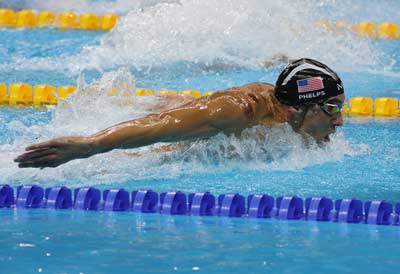 Utilizing the Most Effective Training Regimens
Not only can the knowledge of an athlete's fitness level and abilities at a certain stage help identify talent for the future, it can also help trainers determine the best training regimens to groom that talent. Athletes no longer have to depend on iffy guesses by nutritionists or trainers' personalized regimens. They have actual data on how any specific training regimen affected various athletes' performances in the Olympic games.
Preventing Injuries
Andranik Karapetyan, a weightlifter from Armenia, succumbed to a horrific dislocated elbow this year. French gymnast Samir Ait Said suffered a hideous broken leg. When you're putting everything you are into a single competition, injuries are bound to happen. But using data analytics, trainers and professionals in sports medicine can identify the points on the body most susceptible to injury, the best training regimens for preventing injuries, protective gear and other means for lessening the chances of injury during competition, and more. If injuries are sustained, big data and data analytics can help doctors and physical therapists determine what course of treatment leads to the best possible outcome.
Whether your big data plans mean bringing home the gold medal or improving the revenue of your organization, the first step is to establish a reliable, secure, data store and the computing power you need to conduct these types of large-scale analytics. Your best option is the data lake. For a limited time, discover the first Full Metal Data Lake as a Service in the world. Get 1TB free for life - limited to 100 applicants. Start here.