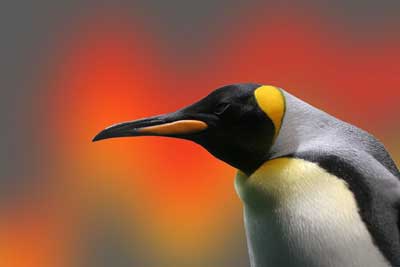 While OpenStack has gained popularity over the years with small- to mid-sized businesses, it has been slow to catch on at the enterprise level. Most OpenStack users leverage it as an onsite private cloud, while others use OpenStack for hosted private clouds, public clouds, hybrid clouds, and community clouds (in that order of popularity). Enterprises, however, have not taken up OpenStack even as cloud computing soared in popularity during 2013, 2014, and into this year. But as of 2014, things began to change. Enterprises are slowly, yet surely, taking on OpenStack. Does OpenStack actually have a future in big business?
What is Hindering Adoption of OpenStack in the Enterprise?
First, it's important to realize why enterprises weren't ready to adopt OpenStack before now. According to insiders at Gartner, OpenStack vendors were the main reason it wasn't taken seriously by the larger corporations and organizations. The vendors simply didn't know how to sell it to enterprises—even though most of the partners involved in the OpenStack project are actually large corporations themselves. Yep! The likes of Dell, AT&T, Cisco, Comcast, Ericsson, Fujitsu, Hewlett-Packard, Oracle, and Yahoo! failed to produce a viable marketing strategy to sell OpenStack to enterprises. Enterprises didn't turn to OpenStack for their cloud computing needs because:
• OpenStack isn't a one-stop shop for CMP (The Full Metal Cloud). It is not a cloud platform in and of itself; it's just one of the many ingredients it takes to build a cloud platform.
• OpenStack vendors weren't exactly forthcoming about their reasons for involving themselves in the project.
While they hemmed and hawed about open source this and free code that, they all pocketed money in some way or fashion through the distribution of OpenStack. Some made money by selling their services and support, others used OpenStack to develop a fully-functional commercial CPM, and others profited from drivers, but they all made financial gain. They just weren't transparent about it, and that was a turnoff for enterprises that understand business is in business to make money.
What Factors are Changing to Encourage More Enterprise Adoption of OpenStack?
So, what's changed? Well, the primary factor has to do with another open source project that's taking off in popularity within the enterprise: Linux. Linux operating systems are an attractive alternative to Windows, especially since Windows is the number one target for malware developers. The abysmal reception of Windows 8 within the business community, combined with the uncertain future of the SaaS model of Windows 10 are other great reasons for the enterprise to switch to Linux.
What does Linux have to do with adopting OpenStack? Well, the Kernel-based Virtual Machine (KVM), which is the hypervisor for OpenStack, is in Linux. Additionally Linux (and by proxy, Linux plus OpenStack) is more secure. In a time when data breaches are more common than political scandals and celebrity makeovers, security is king. OpenStack also offers more flexibility, scalability, and agility—all attractive attributes for enormous organizations that need room to stretch and grow.
Last, but certainly not least, Linux makes it easier to leverage the drivers and other tools that enterprises need to take advantage of OpenStack. In short, with the widespread adoption of Linux in the enterprise, OpenStack fits nicely into a streamlined cloud computing environment that suits all size businesses just fine.
Is OpenStack a part of your long term cloud computing plans?