As you shop for technology solutions, you'll come across terms like "SaaS," "PaaS," and "IaaS." These are terms used to describe a new business model rolled out by software companies, cloud service providers, and others. The business model involves a pay-as-you-go and pay-only-for-what-you-need type of IT solutions delivery. Each term means "as a Service." In the case of IaaS, that's "Infrastructure as a Service."
What is IaaS?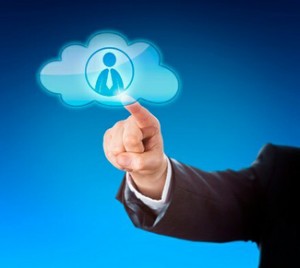 IaaS, or Infrastructure as a Service, is the ability to essentially lease a complete IT infrastructure via the cloud. IaaS includes the use of hardware, software, applications, storage, and other IT assets, all owned and maintained by the cloud service. These services are generally leased out by the month, and can be based on various factors such as the number of users accessing the infrastructure or the amount of resources (such as storage space) is being leased from the cloud service.
What are the Advantages of IaaS?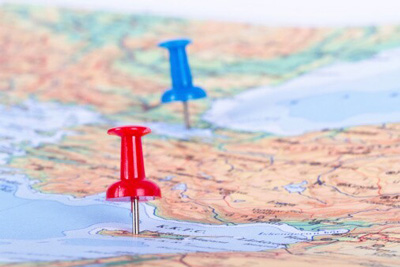 There are numerous advantages to leasing an IT infrastructure. First, it transfers the cost of investment in the hardware, software, and other assets to the service provider. In other words, your organization doesn't have a huge outlay to obtain access to a significant IT infrastructure. Secondly, the service usually takes responsibility for backing up systems (which can be time- and resource-consuming).
IaaS is also easy to scale up or down according to current needs. It also allows for a lot of automation, meaning you don't have to have a robust IT staff to get quality IT services. An IaaS infrastructure can be accessed from anywhere, so it's ideal for those collaborating on projects from various geographical locations and for remote workforces.
These advantages make IaaS ideal for a number of situations. Startup and small companies, for instance, can get a full and robust IT infrastructure from the start, before they can even afford to buy equipment or hire an IT staff. It's also perfect for temporary workloads or experimental workloads. Organizations can complete a massive project or try something new out without the expense of equipment, software licenses and applications.
What are the Disadvantages of IaaS?
This all sounds really good, so what's the catch? Well, IaaS means that someone else is holding your infrastructure. This makes it harder to monitor those systems, so security becomes a concern. Also, any downtime you experience is completely out of your hands. You also need to be sure that provisions are in place for transferring all the data back to the company at which time you cancel the service or choose not to renew your contract. If these aren't in place before you enter into contract with an IaaS provider, it can be hard to negotiate later, and you have little leverage to force their hand.
Use Cases for IaaS
Big data analysis and storage is an ideal use for IaaS. Most companies that want to undertake big data initiatives need to prove the value of the endeavor before budgeting for the hardware and software necessary to house and process it. Some companies just have one or a handful of big data projects, meaning it's not worth the investment to take on in house. But the Full Metal Cloud makes it possible to get on with big data without all those investments. No need to add extra facility space, buy servers, or pay the power bill for all that equipment. The Full Metal Cloud also provides a super-secure infrastructure and the ability to configure the infrastructure however you want. It provides 500 percent higher power. Visit BigStep to try it out for yourself today.