When the new Windows 10 finally rolls out—which is expected to happen this summer, most likely by July—it represents a significant change from Microsoft's business as usual. Primarily, all versions of Windows 7 and 8.1 will be allowed free upgrades to version 10, even if the older version is a pirated copy.
Targeting China's Aggressive Piracy Practices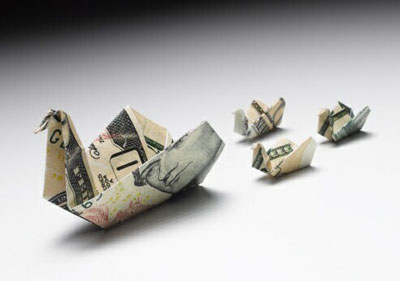 This decision is clearly aimed at China, where an estimated 75 percent of all software installed on PCs is pirated. Until now, Microsoft has been one of the most active and vigilant voices against pirating, and is on or near the top of the list when it comes to auditing and enforcing their software licenses.
A New Business Model for Microsoft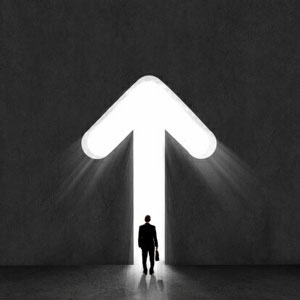 Has Microsoft lost its mind? Well, Windows 8 certainly made you wonder. But this decision actually makes some sense. The new business model for Microsoft software is based on the concept of "freemium" software. This means that the software itself is free, but the premium services and functionality requires a premium.
This means that while pirates will receive Windows 10 for free, the version they receive will come with limitations. High-level users, such as businesses and government agencies, will need to purchase the premium versions. This essentially erases the benefits of stealing software, forcing users to pay for what they get.
This creates a larger pool of paying users, but it also encourages more app development. The hideous reception of Windows 8.1 took many players in the Windows app development market out of the business. With more users comes more need for apps, hopefully encouraging more developers to cash in on Windows 10.
According to a couple of announcements by Microsoft, "all qualified PCs, genuine and non-genuine, [can migrate] to Windows 10." There was no further explanation for "all qualified devices" but since no stipulation was placed on pirated versions, it could just mean compatible devices.
Gartner analyst Michael Silver noted that Microsoft has initiated "get legal" programs in the past, but those programs usually comes along with some type of cost. This one, apparently, does not. A Microsoft spokesperson noted, ""We believe customers over time will realize the value of properly licensing Windows and we will make it easy for them to move to legitimate copies."
More Potential Users and Developers for Windows Products
Another benefit to Microsoft is that allowing free upgrades to Windows 10 will allow them to count the number of Windows devices that are running illegal copies of the software. Microsoft has partnered with several Chinese companies to distribute Windows 10. Among them are computer manufacturer Lenovo, China's largest social media network Tencent (which brings along an estimated 800 million users), and Chinese security firm Qihoo 360 (which tosses another 500 million users into the mix).
China and Microsoft are not without a history of friction over software. In 2014, China's antitrust regulators launched inquiries into Microsoft's "incompatibility" issues and "bundling."
Chinese software pirates, however, are not the only benefactors. Those with Windows versions 7 or 8.1 in other countries can also take advantage of a free Windows 10 upgrade. The discontinued Windows XP and Vista versions are not included and do not qualify for free upgrades to Windows 10.
In China, it is estimated that 38 percent of all PCs run the outdated XP or Vista products, while 52 percent are running Windows 7 and 8 percent utilize versions 8 or 8.1. These statistics were determined as of February 2015.
Windows versions have historically been released in October, which was too late for Microsoft to cash in on the huge back-to-school device-buying spree. Pushing up the launch of Windows 10 to mid or late summer means that manufacturers can offer students brand new devices preloaded with Windows 10. The fall is the second busiest device-buying season behind the holidays.