The term Internet of Things, or IoT, has circulated for a while now. Most people consider it just a buzzword, but the reality is that it is here and here to stay. The IoT is real in hospitals, where advanced systems are being used to track and manage patients and medical equipment. It is real in smart homes, smart cars, and a variety of other places. What does the IoT mean for your business? More importantly, what can you do to get your business ready?
Are You Ready for the Data Explosion?
Data won't just come from computers and "mobile devices." It will come from home appliances, personal and fleet vehicles, pet accessories, medical devices, and even industrial machinery.
The first and most obvious challenge is the tremendous influx of data the IoT brings. Datacenters will be challenged not only with collecting relevant data from all the connected devices, but with storing vast amounts of data, and with analyzing it to generate ideas that can be used for marketing, product innovation, and more. For most businesses, this will mean turning to cloud services for the storage and processing power necessary to collect, store, and leverage big data.
Businesses should design products now with the IoT in mind. Devices should be developed to capture data that will be inevitably useful for all business practices. Connected devices have the ability to tell manufacturers and developers what consumers use their products for, how they use them, how often they use them, and how to make them even better.
Are You Ready for the Security Issues?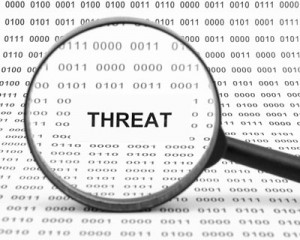 If the upside of the IoT is more useful information, the downside is security. Any device that connects to the Internet, by nature, is susceptible to hacking. More connected devices will bring new challenges to network administrators and network security advisors charged with keeping systems, devices, and users safe.
While most of the hacking to date has involved large organizations with substantial data to steal, the mass generation of data from the IoT means that even small- and mid-sized businesses will have enough data to make it worth a hacker's while. Businesses that have so far sailed blissfully through life without a security worry in the world will now have to develop cutting-edge methods to secure their devices, networks, systems, and data.
Do You Have the Right Pricing Structure?
Another challenge brought by the IoT is how it will affect pricing structure. Historically, businesses have made their money off of hardware—whether it is a cell phone, refrigerator, piece of machinery, or vehicle. The IoT will shift that structure so that the service is the actual moneymaker. Freemiums and subscriptions will drive the price models with the IoT. Businesses are struggling to find a pricing structure that is fair to the customer, transparent and easy to understand, and secure. It's important to develop devices that can deliver adequate consumer information back to the manufacturer so that they can have the information necessary to properly charge for these services.
As you can see, the IoT is synonymous with the generation of big data. Is your business ready to handle and analyze that big data for the greatest possible usefulness? Bigstep offers big data apps and solutions to bring your business effortlessly into the IoT. Visit now for a free demonstration of what Bigstep apps and the Full Metal Cloud can do for your business.