When it comes to SaaS, there are the early adopters and those who need some more convincing. There are plenty in the construction industry who still view SaaS with suspicion, preferring to keep their information on premise and behind their firewall.
This attitude is eroding, but it's still there, says Paul Wilkinson, director of a construction technology consultancy pwcom.co.uk Ltd and the blogger behind Extranet Evolution.
"SaaS businesses need to show construction people that they offer a secure, reliable, scalable, and - above all - cost-effective alternative to in-house IT," he says.
We recently checked in with Paul to get more of his insight on how the construction industry has adopted today's major software developments. Here's what he had to say:
Tell us about Extranet Evolution…when and why did you start your site?
Extranet Evolution was the subtitle of a book I wrote on construction collaboration technologies, published in 2005. The blog started as a way of keeping up to date on developments in Software-as-a-Service companies, construction platforms, and related fields, and has continued ever since.
In what ways have you seen the construction industry using Big Data day to day?
Most construction businesses are still at a relatively early stage in using Big Data (in some parts of the industry, they are still at an early stage in using IT!), partly due to the paper-based, cost-conscious, highly fragmented, mobile, and geographically dispersed nature of many construction projects. But as firms have started to accumulate volumes of data internally (or with chosen outsourced technology suppliers), they have started to look at extracting business intelligence from that data, perhaps by combining it with data from other sources. However, awareness of genuine Big Data is low - some seem to think that big files are Big Data. Companies should be looking at the growing volumes of structured and unstructured data they routinely gather during the processes of winning, delivering, and operating construction projects.
How do you think they'll use it in the future?
Use will grow as understanding grows. There is a substantial opportunity to use Big Data to analyze informational and financial transactions and detect patterns or anomalies in that data so that companies can rectify problems or identify potential innovations, process improvements, or new products or services.
In what ways has the construction industry adopted new technology that we might start seeing in other industries in the coming years?
With many of its people highly mobile, construction was an early and enthusiastic adopter of the mobile telephone. We might see more of this early adopter behavior with respect to wearable technologies that help keep site operatives safe while also providing them with the right amount of the right information in the right format at the right time to do the job right the first time. I am interested in use of Near Field Communication technologies to help keep workers safe, and the use of voice-activated Google Glass-type tools, perhaps combined with augmented reality, to help people work safely and hands-free in the field.
What are the most exciting software innovations for the construction industry that you're seeing?
Excluding the "wearables," I am excited about the impending adoption of building information modeling (BIM). While automotive and aerospace have been modeling their products for years, construction is only now starting to do this in a concerted manner, with the U.K. construction industry leading the way thanks to a government mandate. This will help the industry move from being largely document-centric to becoming increasingly data-centric. It will also help it provide built asset solutions that are better tuned to the needs of its customers, which in a world facing population growth, climate change, and resource challenges is going to demand "smarter" solutions.
What can and should SaaS businesses be doing to protect their customers from data breaches?
In the hard-nosed B2B world of construction IT, I think SaaS businesses have been successful in protecting their customers and end-users from data breaches. We educated companies about secure browser-based technologies and about bank-level grades of security (two-factor authentication, for example), but even the most rigorous security regime can be vulnerable if the end-users aren't equally rigorous about managing their login and password details, and about ensuring the integrity of the data they share via SaaS platforms.
What are the biggest headlines in your line of work today?
BIM is a constant theme, but the biggest story for me at the moment is the impending flotation of a SaaS vendor, Aconex, on the Australian stock exchange in November. It will be the first IPO by one of a wave of SaaS construction collaboration startups founded at the turn of the century, and will be watched keenly by competitors to see how successfully it turns out.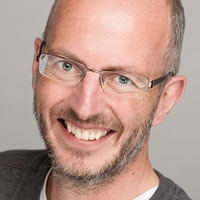 Paul has experience in marketing, PR and communications professional with specific expertise in Business-to-Business work in the UK architectural, engineering and construction industry and, latterly, the ICT sector, particularly Software-as-a-Service and Web 2.0. Also a successful author of industry guidance, contributing chapters to industry textbooks as well as writing the first comprehensive guide to construction collaboration technologies.
Connect with Paul on Twitter, LinkedIn, Facebook and Google+.