Big data has made enormous changes to the sales and marketing departments—allowing those professionals to personalize a customer service experience like never before. Big data has also made a significant impact in the finance department, where it helps cut costs and find new ways to boost profits. But big data has been kept largely away from the supply chain and procurement departments. How can big data help there, and why isn't data analytics already a huge part of these operations?
How Big Data Can Improve the Supply Chain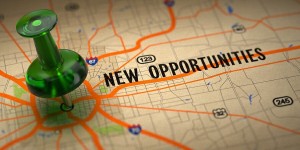 It's actually easier to list the areas where big data can't make improvements in procurement and supply chain management. Data analytics can find ways to cut costs for raw materials and to keep import taxes as low as possible. Using historical data on raw materials purchasing, data analysts can identify the cheapest suppliers and even when it's best to stick with multiple suppliers for the same product. Analytics can also identify what's driving up the cost of importing those materials and help find ways to lessen the tax burden on the company.
Data analytics helps find ways to improve the efficiency of scheduling orders and deliveries. For example, perhaps ordering a specific raw material is cheapest if done on the first Tuesday of each month or before noon on Fridays. Big data analytics can spot trends that humans could never identify from the enormous mounds of data available on order history, market fluctuations, and other variables.
Data analytics can streamline the manufacturing process, too, finding bottlenecks and waste in the system and identifying ways to do things cheaper, better, and faster. In many cases, data analytics can improve quality control by identifying where the most common errors are being made during the manufacturing process and finding ways to correct recurring quality problems.
Big data even helps with the process of distribution. It can find superior distribution routes and cut both the time and costs associated with getting finished products to market. In industries where
warehousing is an issue, big data can be tremendously advantageous there, too, finding better ways to warehouse, store, retrieve, and ship out products.
Obstacles to Adopting Big Data in Supply Chain Management
If all of this is true, why isn't data analytics a bigger player in the supply chain scene? Politics. Human supply chain managers do not want a computer coming in to tell them that there is a better way to do things than the way they have been doing them all along. For example, computerized truck routing software often suggests that a truck driver pass by a destination that is between to other points, and backtrack to the point (s)he missed. Human routers often override the computer, because the humans can't see the thousands of variables that make the drive by a more efficient way to make those three deliveries.
On a much wider scale, entire departments often refuse data analytics altogether, or toss out the results of the analysis, for reasons like power struggles, egos, and self-protection.
What will it take for procurement and supply chain departments to embrace the huge cost savings and potential of data analytics? Upper management needs to stop rewarding supply chain VPs for shortsighted things like whether the distribution team makes their goals and begin rewarding them for how well they serve the company's best interest. In the end, the improvements big data can make are profitable to everyone in the organization. It's time to find ways to get everyone on board with data analytics.