As we reach the midpoint of 2016, where does big data stand? What trends are emerging that will affect big data and analytics heading towards the end of the year and beyond? Here are the biggest trends driving big data now.
1. Hadoop: It's Come a Long Way, Baby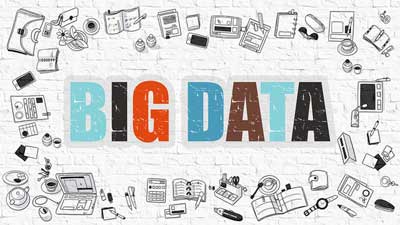 Hadoop quickly became synonymous with big data, but it was still a bit immature and a lot of big data projects failed, simply because mastering Hadoop was more difficult than they believed it to be. Much of the problem was MapReduce, which was not the easiest thing in the world to deal with. But now there's Spark, and Hadoop itself has come quite a long way. More enterprises are jumping on board with Hadoop, and it's performing quite nicely for both batch processing and data streaming. Hadoop has emerged as an affordable, general purpose solution that is rapidly achieving mainstream status.
2. The Cloud for Big Data
In the beginning, taking on big data meant adopting Hadoop and building an on-premises infrastructure capable of housing and processing all that data. Fortunately, times have changed. There are now excellent Hadoop technologies that allow for the data and analytics to be done in the cloud, which is not only a much cheaper solution, it's also putting big data into the hands of businesses that could never manage the infrastructure and manpower necessary for an on-premises big data project. Cloud solutions are also vastly more scalable, meaning that you can downsize a project as quickly as you upsized it.
3. Data Lakes for Current and Future Data Analysis
What's becoming obvious about big data is that it isn't always immediately obvious what it's useful for in the long term. The ability to collect and store data without stating an immediate purpose for it is astoundingly attractive. With a data lake, you can collect all of the data you want, keeping it in its native format, and losing little to nothing of it until you decide to use it. While doing a data lake wrong has its definite downsides, if you are careful to include a rich set of meta tags with your data in the lake, your data lake won't become a data swamp at all. It will serve as a repository for data that will inevitably make your big data plans many times more valuable than without the data lake.
4. Predictive Analytics Catches On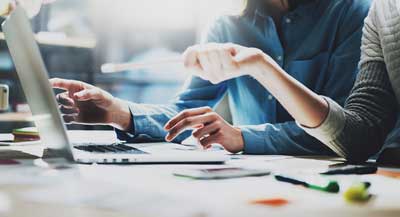 Like most things related to big data, predictive analytics was quickly snatched up by marketers, thrilled at the prospect of determining a customer's future behavior well ahead of time. But predictive analytics is gradually catching on in other areas, including for operational intelligence, business intelligence, financial planning, and more. While many businesses are taking the DIY approach to predictive analytics, there are a growing number of powerful predictive analytics products available SaaS, as well.
5. The Internet of Anything
Think the Internet of Things has gotten a bit too big for its britches? You may be right. Today's focus is on the Internet of Anything. The premises is that all data is useful, no matter what source it comes from. The Internet of Anything includes the obvious data sources: IoT and mobile services, sensors, etc., as well as those like geolocation data, server logs, data produced by the Internet, etc.
When it comes to leveraging the cloud, Hadoop, and data lakes to drive your future big data plans, Bigstep can help. With the high-performance, highly secure Bigstep Metal Cloud, we can help catapult your business into 2017 and beyond. Find out how we can help you by learning how we have already helped others: visit today to see our customer success stories.