Big data has made a huge mark on virtually every industry on earth. From manufacturing goods to transporting same, from assessing financial risk to determining security risk, big data has you covered. But no industry has embraced and utilized big data more so than marketing.
Big data tells them whom to market to, what to market, where, and how. In addition to revolutionizing marketing in a general way (by telling you which customers might be most interested in your add-ons or upgrades or what customers want the option to pay by check instead of credit card), it is also upending the content marketing biz. Here's how.
Big Data Tells You What Answers Your Leads & Customers Need Your Content to Answer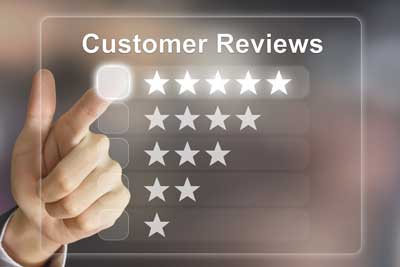 What stands in the way of converting leads to customers? What are the key factors when a customer jumps ship to a competitor, or just quits purchasing your products entirely? More importantly, what metrics do you collect that could give you these answers? Knowing the holdups gives you a clear roadmap to developing content that will answer their questions, more clearly explain the benefits of your products, or address any concerns they have about using your products or doing business with your company. The metrics you need lie in your customer service logs, tech support records, and sales files. Get it and use it to build content that will satisfy your leads' and customers' needs to know more, understand better, and want to do business with your company.
Big Data Tells You How Your Leads & Customers Prefer to Consume These Answers
Once you know what questions you're answering, you need to know what form it should take. Do your customers prefer light, breezy infographics, or are they more of an in-depth research paper kind of crowd? There are so many ways to present content: e-books, how-to videos or tutorials, blog posts, guest posts on other blogs, free and paid articles posted outside your own website, or just an email that holds the answers they need. You can use your own metrics, such as which of your landing pages gets the most conversions, plus outside sources, like which of your social media posts get the most likes and shares (video versus e-book or infographic versus whitepaper, etc.)
Popular content can also include:
• Information on industry trends, like what the most popular Twitter hashtag is this month
• The ranking or order of things, such as the most popular mobile apps or the most trendy fashion colors this summer
• Comparisons like the specs of this digital camera versus that one, or the amenities of this hotel versus that one
• Information that is surprising or counter-intuitive, like: Disney World purchases more explosives than anyone else except the Department of Defense, or that hurricanes with female names kill more people than those with male names
• Cause and effect studies, such as: McDonalds is popular with parents and kids because it's actually the world's largest distributor of toys
Not finding the answers you need from the data? Find more data. Make sure it's filtered and cleansed properly. Then find new ways to analyze your data (ask it different questions and you'll get different answers), and then find the most effective ways to present that particular type of information.
Big Data Tells You How Your Leads & Customers Want to Receive These Answers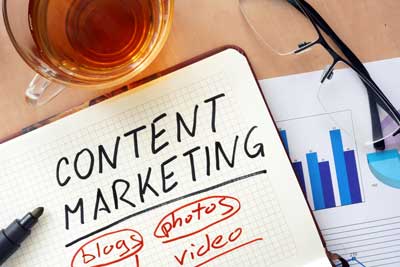 Now that you have the right content, put in the form your customer base most prefers, how can you deliver it to them for the best responses? Big data can help here, too. Do your email marketing campaigns get the best customer response, or do you fare better on social media? Is your blog actually delivering the traffic you desire, or does it need to be optimized for better keywords or different types of content? Big data can tell you this to, but you will likely need to integrate your various data sources, such as your website software with your marketing and sales software and finance software. More data streams mean you can ask your data more questions.
Where on earth will you store all of this integrated data from all of your various systems, departments, and outside sources? When it comes to varied types of unstructured data, nothing beats the data lake for storage. Discover the first Full Metal Data Lake as a Service in the world. Get 1TB free for life - limited to 100 applicants. Start here.