Information technology is getting complicated. It's so complex, in fact, that staying on top of business technology can become so consuming that businesses are hard pressed to focus on other stuff, like actually running the business. This has produced a new creature in the IT world, called the IT service broker.
You won't get a lot of useful information by Googling the term, though, for a couple of reasons. First, Google looks at the "IT" like "it" and thinks you're asking for a stock broker or real estate broker. Second, it's a fairly new phenomenon. But that's okay, because here is your explanation, along with a handy guide to determine if this trend is something for you to consider or a service you can just let pass you by.
What an IT Service Broker Does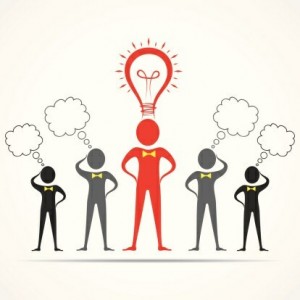 Just like stock brokers, transpiration brokers, real estate brokers, and others, an IT service broker facilitates transactions based on their clients' needs and wishes and within their prescribed budget. In this case, the IT service broker (hopefully) listens to what you need, what features you'd like to have, and what your set price for those services is. The broker (already knowledgeable about what solutions are available and familiar with the providers of those solutions) then matches tech solutions to your needs.
Services an IT broker might find for you include tech infrastructure (IaaS), software or software services (SaaS), a cloud service provider, or even a service to handle big data analytics for you. Hiring and working with an IT service broker is much like hiring and working with any independent contractor.
What a Broker Can Do For You
What are the advantages of getting an IT broker, as opposed to doing it yourself? Well, a good broker will be able to find good rates for IT services and then negotiate those rates to even better ones. Since they deal with a wide range of vendors, they can often bundle services, allowing you to get the best services and features for low, flat rates. A broker can also arrange for faster setup and implementation of the IT services you need. In the end, the broker takes care of procuring the IT services you need while you focus on other aspects of building your business, such as hiring new personnel, rolling out new product lines, or landing new clients of your own.
When a Broker is a Good Idea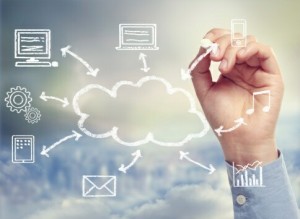 Not every business needs an IT service broker, but there are times when one can be immensely helpful. For example, if your business needs a solid IT infrastructure quickly, but you simply don't have the tech staff or the time to search for, hire, and get new tech workers on board, a broker can take the busywork off your plate. Also, if you are examining different options, such as undertaking big data analytics in the cloud versus building the in-house infrastructure for analytics, a broker can help you find and negotiate an affordable and manageable solution. However, businesses that already have a well-functioning IT department probably have all of the know-how and experience on hand to make those decisions.
How to Choose a Broker
If you do opt for an IT service broker, the same criteria for hiring any other type of broker (real estate or stock, for example) still apply:
• Find one with relevant experience in your industry (procuring the right IT for retail versus manufacturing or a service industry isn't the same).
• Find one with experience working with your size company (different IT solutions are designed to meet the needs of different size businesses).
• Find one with lots of IT vendors to offer (not one that's just peddling a single service provider).
• Find one with scalable and flexible options so that your IT solutions can grow as your company does.
• Find one you get along with! You will spend a lot of time working with your broker, so look for one you can build a mutually-beneficial relationship with.
If you are looking for a solid cloud service provider that can offer the absolute best in security and can handle your big data analytics as well as your largest data storage needs, try out the BigStep demo today.