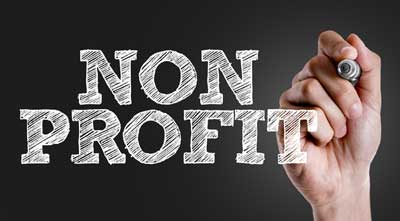 From the financial to the pharmaceutical, industries are leveraging big data to make a bigger impact. But what about the organizations that are less concerned about profit and more focused on changing the world? Here's a look at how not-for-profits can step up their efforts by including more, and bigger, data.
Nonprofits Solve Big Social Issues with Data
The National Center for Charitable Statistics says there are more than 1.5 million not-for-profit organizations in the United States. These organizations can include private foundations or public charities or other civic groups like Chamber of Commerce. What unifies these organizations is that they are driven less by profit and more by their mission. These organizations can use big data to:
• Create awareness campaigns that engage constituents in the right place at the right time. These campaigns could encompass fundraising, awareness, or civic engagement and they all benefit from the information that can be gleaned from big data. For example, cultivating and analyzing regional demographics against prior voter turnout could help target a population-specific awareness campaign designed to get out more voters in the next election.
For more information check out the Governing article on how political parties are using big data to get voters to the polls.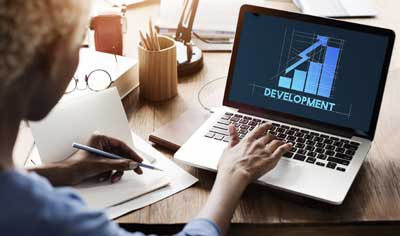 • Tell their story and improve fundraising in order to further their mission. Big data analytics can add credibility to the human stories you feature on a website or in fundraising materials. It can also show the impact of your work on a specific population.
For more information see Nonprofit Hub's article on boosting donations with big data.
• Improve nonprofit services by leveraging big data to make a better impact. One example is Polaris, an organization dedicated to the eradication of human trafficking around the world. The nonprofit set up a phone hotline to track incidents of trafficking then analyzed the data. They combined those numbers with visual tools to improve public awareness of the issue.
For more information, review McKinsey & Company's article on how big data can be used to fix the world's biggest problems.
Even Small Nonprofits Can Use Big Data
Even the smallest of nonprofits can reap the benefits of the social media data all around us. These organizations have started using natural language processing (NLP) software. NLP is an emerging field of computer science that extrapolates big insight from the big data found on social media channels. With NLP, non-profits search social media for posts related to their cause and then target those users with a fundraising or membership campaign.
One small nonprofit, the YMCA of Austin, Texas took a hard look at the big data found in their membership rosters to determine whom to target for membership in the future. Business analytics tools helped this organization increase their membership by 15% in the first month of their membership drive. They were also able to expand programs to fit their members' requests and improve their marketing efforts four times over.
Getting started with big data can be challenging for a nonprofit. That's why Bigstep has a whole set of tools to help you on your journey to big data analytics. To see how we can help, visit our products page.