Getting upper management to expand the IT budget is hard enough when they actually understand what you're asking for, like new PCs or better Wi-Fi. But when they can't even understand what you need, convincing them to give you money for it is next to impossible. That's where many IT departments find themselves as Hadoop becomes more important as a business investment. How can you explain to the C-levels what Hadoop is and why you need it?
Extol the Virtues of Big Data (Then Tell Them You Need Hadoop to Do It)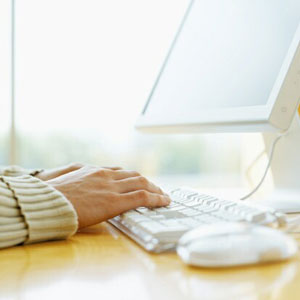 One tactic is to avoid talking too much about Hadoop itself. Focus on the reasons why big data is important to the company and then mention that Hadoop is the best way to achieve those benefits. Executives respond well to investments in flexibility, scalability, and economy—all virtues that big data and Hadoop have to offer.
You can choose the aspects of big data that will be most useful to your organization and highlight the competitive advantages you stand to gain, such as operational intelligence, business intelligence, and marketing power. Big data and Hadoop can contribute significant ROI for all of those and more.
Explain How Hadoop Lets You Store More Data Than Will Fit on a Single Machine
Another strategy is to try to explain what Hadoop actually does that is difficult or impossible to achieve without it. Have the executives picture an extremely valuable file. Explain that the file is important and benefits the organization tremendously, but the file is too big to fit on a single computer. It takes many computers to hold this valuable file. Then explain that Hadoop clusters are like that—clusters allow you to store and use a huge file across multiple machines when it's too big to fit on a single one.
Talk About How Hadoop Can Be Utilized On-Premises or in the Cloud
Using Hadoop can be much less expensive if you don't have to invest in all of the hardware necessary to store and process all of the data. Hadoop can be used in a cloud infrastructure or in-house, so it isn't a requirement that you invest in equipment to use Hadoop. The organizations that are most successful with big data and Hadoop are those that take on a small project to begin with and learn as they go.
Businesses that take on too much at once usually give up on Hadoop and don't see any ROI at all. The cloud allows you to take on Hadoop as you can manage it. The investment in Hadoop and big data is considerably less when you don't have the equipment costs and overhead associated with additional hardware.
Hit Them Up for What You Actually Need to Adopt Hadoop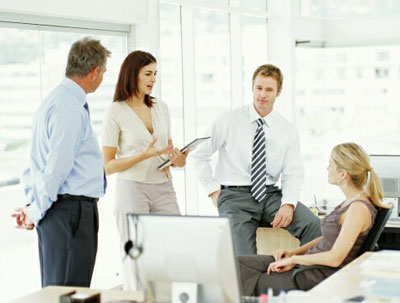 Instead of delving into what Hadoop is, try breaking down the steps you need to make in order to leverage it. For example, you can present the costs of the cloud services, offloading the data from current systems, and what talent you will need to get it done. Do your research ahead of time so that you can present the executives with a full cost-benefit analysis. Even if they don't understand the technical aspects of what Hadoop is and why you need it, they will be able to picture what it will take to get done and what you need to get there.
When you do present your arguments to the C-Suite, make sure you go armed with examples of other organizations that have been successful with big data initiatives, especially businesses in your industry. If all else fails, they might go along with Hadoop adoption if they know the other guys are doing it—no executive wants to be left behind by the competition.