If you want to lessen data management growing pains in the future, then you need to implement thoughtful data structure right at the start, says Anita Garimella Andrews, vice president of customer success for RJMetrics.
"Companies tend to throw together sloppy data management systems in the beginning and don't think about their need to be scalable," she says. "Do it right from beginning, it'll pay off in the end."
When you don't organize your data properly with UTM tags, product tracking, etc., then the analysis is going to return skewed results.
"It's the 'garbage in, garbage out' problem," Anita adds. "Do the work with care and you'll save yourself work (and time) down the road."
RJMetrics is a complete analytics platform that helps online businesses make data-driven decisions. Here, Anita answers a few questions about why data and goals are (and always have been) critical to the success of a business. Read on:
What are the most common frustrations your clients are coming to you with? How do you help them?
Clients commonly come to RJMetrics with questions about how they can better understand their customers: where are customers coming from, who are they, why are they buying what they're buying. Using raw data to understand these customer behaviors is a time-consuming issue to deal with.
RJMetrics helps solve this problem by running sophisticated analyses that are auto-updating. So, for example, a marketer can build a campaign ROI report that's continuously updating with information on the campaigns bringing in the most loyal customers, measured as those with the highest lifetime value. Now they have daily insight on how customers from a particular campaign are behaving and what they need to do to replicate the desired behaviors.
How can RJMetrics help eCommerce companies specifically?
The typical eCommerce company has several acquisition marketing channels set up across various platforms. RJMetrics helps by consolidating the data from all these channels and displaying it in an insightful, comprehensive way. Essentially, RJMetrics saves eCommerce companies time and money by allowing them to spend less time on analysis and more time taking action.
Why should business owners care about data analysis?
In the early stages of the business (generally under 1,000 customers for an eCommerce business), data can be gathered by reaching out to customers on a more personal level. Simple analysis can be run on this data without taking too much time or resources. That's quite practical for a small company; but as the company grows, they'll soon find that their data is outgrowing this method. Without a way to wrangle and analyze this data, business owners will find themselves wasting tons of time and money trying to guess at how to solve their business problems.
What are the biggest time wasters or inefficiencies you see in companies when it comes to data and data analysis?
One of the biggest inefficiencies I see is around a lack of focus. Data analysis is extraordinarily powerful, but trying to do too much with data at one time greatly decreases its effectiveness. The companies who get the most out of their data aren't always the ones with the most charts, dashboards and complicated metrics. They're people who are focused in applying data to solve specific business problems.
What sorts of metrics should business owners be focusing on? What do you think they spend too much time on?
Business owners tend to focus too much on how they compare to other businesses. One metric may not be the answer for one client, even though tracking that same metric positively affected another company's sales or growth. Each business is unique and the best metrics are those that shed light on the unique levers that move your business.
What are some of the smartest ways eCommerce companies can take what they've learned from their data analysis and put it into action?
One of the smartest things companies can do to put their analysis into action is by setting goals. Having goals around your Key Performance Indicators (KPIs) is the best way to instrument your business and really get a sense for what is and isn't driving growth. This isn't that sexy, but the highest-impact uses of data rarely come from the shiny, new object.
What's one of your favorite examples of how improved data-analysis has helped an eCommerce company grow?
One of my absolute favorite examples was from a client, TeeTurtle. They knew they were paying way too much for shipping, but couldn't identify where the issue was coming from. Prior to renegotiating their logistics contract, they signed up for RJMetrics. The very first thing they did was connect Shopify data with their logistics data; and once they were looking at this data together, they saw the whole picture and were quickly able to identify the problem. They presented it to their logistics provider and were able to not only save their provider some money, they also reduced their own shipping costs by about $100,000 annually.
This is such a great example of the focus piece I was talking about earlier. When companies apply data to specific problems, they achieve impressive results.
What are some data-related trends or headlines you think business owners should be following today?
Something that I've recently covered in our Ask Anita web series is the understanding of mobile and where it fits in as an experiential factor. Mobile is a dynamically evolving platform that our clients need to understand how to harness. Contrary to popular belief, a dedicated mobile application is rarely the answer to any of our client's issues. eCommerce companies should take a look at their mobile strategy and analyze how it fits into the entire customer experience. After this analysis is done, they can decide with confidence whether a mobile app or a browser-based experience best fits their needs.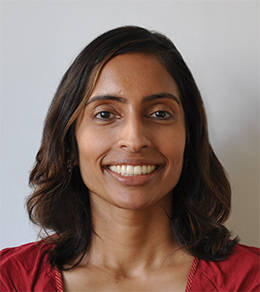 Connect with RJMetrics on Twitter.