Data leads to proper analysis, which in turn leads to more conversions. Every successful marketing strategy relies on data to get the desired results. In today's online world, people use multiple devices to access information and marketers need the right data in order to segment and implement cross-device strategies.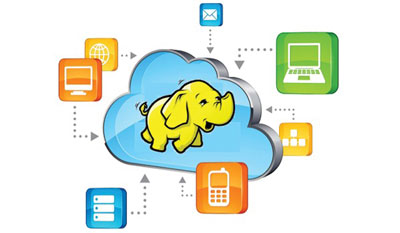 Digital marketing has changed a lot in recent years. Traditional audiences utilized just the desktop, but audiences now use mobiles, tablets, smartphones and other handheld devices. The rapid growth of mobile devices has brought a revolution in digital marketing. Nowadays, marketers do not rely upon traffic to measure achievement.
New metrics like ROAS (Return on Ad Spend) and CRR (Customer Retention Rate) have come into existence. In short, almost every PPC campaign today uses massive amounts of data and extraordinarily sophisticated algorithms to decide whether or not to deliver an ad.
Hadoop - The New Force in the World of Big Data
Hadoop has come as a new force in the world of Big Data. It is worth noting that more than half of the Fortune 50 use Hadoop. The rising pressure of data overload is handled effectively by Hadoop. Companies wish to be data driven, which simply means having a unified view of the customer. As much of the data used by marketers are found in databases, and corporate houses invest a lot in big data warehouses - which are more appropriately referred to as RDBs (Relational Databases) - cheaper data processing is required.
Today's digital marketing companies need an affordable data management platform that can support petabyte-scale data processing and real-time analytics. We have data routinely popping up in audio, video, images, social media, text, meta data, etc. Handling such a vast amount of data efficiently requires lots of hardware and processing power. Hadoop is the best fit considering this scenario because it uses industry standard hardware, it allows the data to be processed faster and more efficiently, and the cost of storage is cheaper than a relational data warehouse system. Large corporate houses like Facebook and Yahoo use Hadoop as a solution to process large sets of data.
How Hadoop Helps to Scale Processing?
The Apache Hadoop allows for the distributed processing of Big Data across clusters of computers. It consists of four different parts: Hadoop Common, Hadoop Distributed File System (HDFS), Hadoop YARN and Hadoop MapReduce. It splits files into large blocks of data and evenly distributes them across the nodes forming the cluster.
Cloudera CDH is just one example of a scalable and high-performance Hadoop environment. It is the only Hadoop solution that offers unified batch processing, interactive SQL, interactive search, and role-based access controls. The basic framework is built on the assumption that data easily gets in but it usually doesn't get out. This helps to quickly and reliably get data into Hadoop, and then proceed to work on solo channel marketing efforts with customers directly from Hadoop.
Hadoop - The Feasible Solution to Data Processing
The crux is that companies need data-driven digital marketing. The Apache Hadoop is a feasible solution to solve complex big data processing problems for digital marketing companies. The more data we have, the better we can analyze; the better we analyze, the faster we make more appropriate decisions in order to generate more profit. You do the math.
Joydeep Bhattacharya loves being a part of the digital marketing industry. He holds a decade of experience in online marketing and is the author of the digital marketing and SEO blog - SEOsandwitch.com.