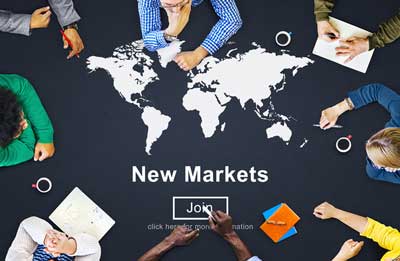 Capitalizing on new and emerging markets for product sales could be the next big boon for your company.
Marketing giant McKinsey & Company tells us that there are five billion potential consumers spread out over 37 countries worldwide. In most of these markets, the GDP is currently less than $1,000 annually. That's 70 percent of the world's population - with only about 35 percent of the planet's GDP - at least today.
Trends are showing that by 2020, these markets will finally catch up to developed countries. In the next 10 years, spending in these countries will reach $6 trillion. This means it's probably time for your company to reconsider these markets - and big data can help you do it.
Big Data Cloud = New Market Potential
The issue, really, is how to use the data. That's really the "big" in big data analytics, although we've been capturing activity via consumer buying patterns for years. Now sophisticated analytics tools will allow us to spot trends in emerging markets that can yield big, new sales for business. Big data means we're finally able to understand the most minute details of high volume transactional data sets. Data from social media can now be combined with other web data, such as e-commerce buying patterns, to help visualize an opportunity in an untapped market.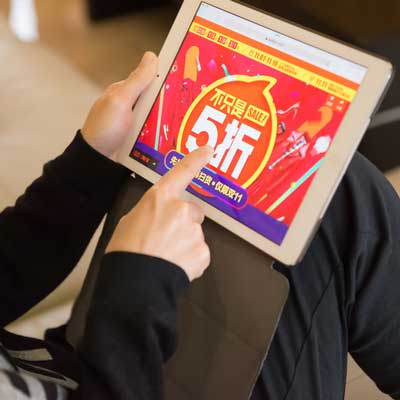 Business of Fashion illustrates how the diverse and fickle tastes of a consumer market in a country like China, can be carefully parsed by consumer segments, and then capitalized on for higher sales. The article highlights how data analytics uncovered untapped market potential with millennial buyers in the smaller Chinese provinces - where buying patterns are actually trending higher than the national average. This is just one example of how a data analytics deep dive can drive sales to markets that wouldn't typically even be considered.
Marketers are now leveraging the big data cloud to combine seemingly unrelated data sets to stay agile in competitive markets. They say big data is really their most valuable asset in trying to outflank competitors - especially in the drive to capture new markets. Data-driven predictive analytics are heavily influencing the strategies of all industries, not just international fashion. Thanks to SaaS vendors, even small to medium sized businesses have begun using ERP software to utilize more rudimentary forms of data analytics to make mission-critical business decisions.
Techonomy cites an interesting case study on how healthcare providers can leverage big data analytics to spot new markets - even when there are gaps in data. They point out that reliable data from hospitals and health providers in emerging countries is often unavailable. But the "big" in big data analytics also correlates with the high volume of information that is now being captured at all levels, including search trends, travel data, and even weather conditions or pollution levels. So these data gaps can often be backfilled, thanks to powerful data warehouses such as Hadoop or other open source cloud-centric tools.
Gartner predicts that 40 to 60 percent of new growth revenue will come from companies that can leverage emerging markets. To find out how your company can harness data analytics, check out our live demo.