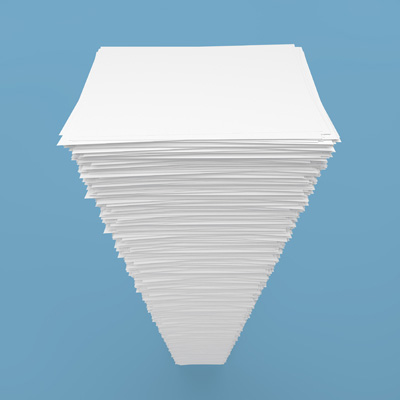 What data is housed in the paper lying around your office? Paper documents, photos, video, or other corporate holdings are the next incremental step in incorporating all corporate data into comprehensive business analytics. Will 2017 be the year that we make use of the historical trends found in the non-digitized data in your enterprise? Let's look at the phenomenon of what analysts call "dark data" and how it should be incorporated into your big data cloud.
Dark Data Yields Real BI
You probably touch dark data every day. Gartner originally coined the term, describing it as the information businesses use and store but don't apply to their business analytics efforts. Many times this information isn't digitized and stored in the cloud. It could take the form of photos or paper stored in a file cabinet. They're artifacts of a non-digitized society - but they may hold the key to true business intelligence (BI).
Conversely, all of that paper may yield less in actionable insight but more in fuel for your next campfire. How will you know the difference?
Tech Republic suggests plumbing the depths of your unexplored reports, such as travel and expenses could yield some actionable insights. It's an archeological expedition of sorts, a plunder of enterprise documents that could yield interesting and useful historical or organizational data that you can potentially apply to change workflows or establish accountability.
What are some potential examples of untapped data sources in your enterprise?
-Account information
-Compliance documents
-Customer information
-Email
-Financial statements
-Presentations
-Prior document versions
-Raw survey data
-Spreadsheets or other department-centric forms stored on individual computers
Before patient charts were digitized in the medical practice, the primary source of dark data in health care were volumes of patient files that piled up in storage. This illustrates one of the biggest problems with dark data—where to house it. Unstructured, unorganized data can increase overhead costs just from having to store it somewhere. So what are your options for getting all of your data organized?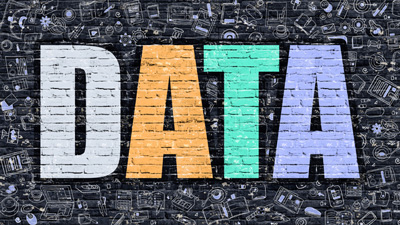 Better Management of Dark Data
To analyze dark data you must first organize it into a manageable system. There are three key steps to this process:
1. Review, audit, and discard. Don't be a data hoarder, set a methodology for discarding outdated non-compliance related information. While you may not have time to review all of the prior information housed in that dusty storage unit, draw a line in the sand and begin regularly auditing all of your data.
2. Backup dark data. This could include a laborious scanning process to digitize archival information or photographic images of dark data. Ultimately, his will also potentially help keep your data secure.
3. Encrypt the data. Security breaches are a real and serious threat that is on the rise, which makes a strong case for encrypting and storing all of your data. When we say "all" - we mean everything from what's stored on your in-house servers to anything traveling through the cloud.
Quelling dark data means keeping it from proliferating; setting the rules of engagement for how your organization handles information is an important first step toward true BI that incorporates all of the historical and department-level information that your business creates.
Bigstep can help you manage all of your organizational data in the Bigstep Metal Cloud. See our products and take your BI to the next level.