Big data has been the biggest IT buzzword of the decade. For several years, it's dominated business news journals, tech zines, marketing mags, and industry blogs. That's true whether your gig is finance, manufacturing, or a service industry. As 2016 winds to a conclusion and the numbers begin trickling in, it's now clear that the big data industry is worth $46 billion, including purchases of hardware, software, and professional service related to adopting and leveraging big data for business. By 2020, that value is expected to rise to $72 billion annually, with a shift toward more hardware investments (it take a LOT of servers and compute power to process and analyze big data). By then, hardware sales alone are predicted to climb to over $7 billion.
Everybody's Doing It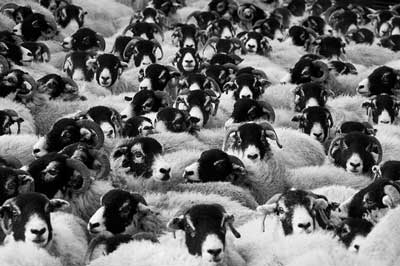 What do these numbers tell us? Well, everybody's doing it. Or at least, everybody is preparing to do it. Big data isn't a business edge anymore. You have to board the big data train to even remain competitive, since you're going head to head against competitors that already have a big data initiative in place, or will have very soon. In fact, if you haven't at least taken on some data-driven initiatives in your sales and marketing teams, you've likely begun losing market shares already.
It's called the "Amazon Effect". Customers (both B2B and B2C) are utterly spoiled by the stellar customer service, brilliant product recommendations, and easy breezy shipping plans Amazon offers. Whether your business is competing directly against Amazon's products and services or not, your customer base is, no doubt, spoiled by this effect. It's simply impossible to deliver that level of personalized product recommendations and customer service without utilizing big data in the marketing department.
It's Not Just for Marketing, Folks!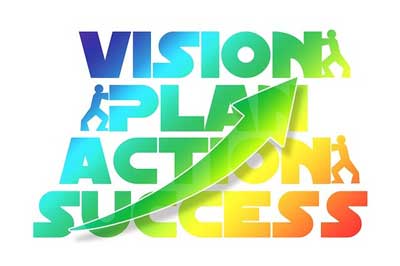 While it's easy to see the impact of big data in marketing, because all business have to market themselves and it's something we can all relate to, the need for a big data strategy is evident across the organization. Big data can improve production by finding waste to eliminate, streamlining processes with automation that can actually learn better ways as it goes. Big data makes warehousing and manufacturing safer and more efficient. It helps deliver business intelligence in real-time, so that companies can act and react to market trends immediately, decisively, and with confidence.
How to Get on Board with Big Data
The good news is, by waiting out the big data gold rush, you've missed out on many of the mistakes that early adopters had to learn the hard way. The products and services you'll be selecting from now are considerably more mature than those of just a few years ago. Plus, the vendors have learned a lot of valuable lessons from helping other businesses, and your company will benefit from that knowledge and experience.
The bad news is, you can't afford to wait much longer. Any further delays will most likely mean your competition beats you to the punch. Once you realize the power of the business intel that gives them access to, you'll understand what a serious problem that is.
The best news is, you waited until the rollout of the world's first big data lake in the cloud. That is the best infrastructure for big data operations, since it requires no sacrifice between a low-cost option and a high-performance solution. Limited offer! Discover the world's first bare-metal Data Lake as a Service. Get 1TB free for life - limited to 100 applicants. Start here.