Using computers in weather prediction has been around for a long time. In the 60's, Edward Lorenz used a very basic machine to model Earth's weather patterns. In so doing, he discovered what was later known as the butterfly effect, in which very small changes lead to significantly different outcomes.

[caption id="attachment_2732" align="aligncenter" width="870"]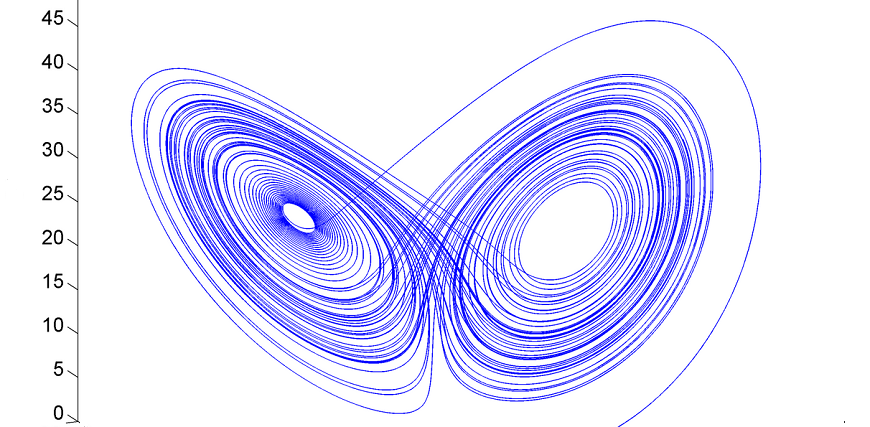 Source: https://logicaltightrope.files.wordpress.com/2013/08/lorenz3dview2.png[/caption]
Although his discoveries in the field of weather prediction have been somewhat exaggerated, it's nevertheless true that data analysis has led to significant advances in understanding weather's dynamic systems. Nowadays we have significantly better computers, more data and better algorithms. But the arriving of big data means more than just accurate prediction. It also means the ability to get social about it. And this was something that nobody could predict.
Case Study: Weathernews
Weathernews is a company founded in 1986 by Tomohiro Ishibashi. It began as a weather consulting service to the shipping industry. In 1999, under Ishibashi's son, Tomohiro (whose philosophy is that "people are the best sensor" (see here), Weathernews launched a website. In 2000 they began a series of TV broadcasts. In 2005 they launched the Weather Report site (later an iPhone app), thus enabling people to become contributors by sending pictures and adding text.

[caption id="attachment_2733" align="aligncenter" width="870"]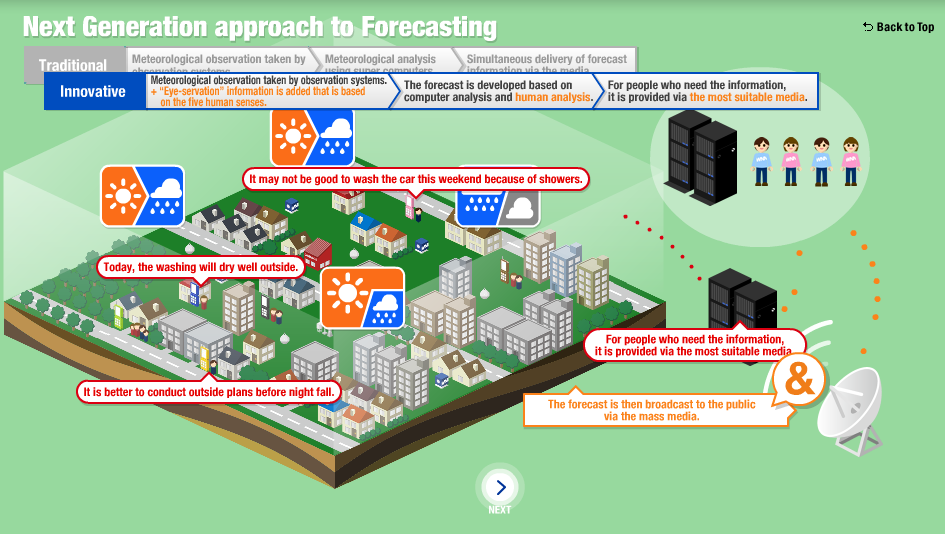 Source: http://www.weathernews.com[/caption]
And while ordinary people contribute heavily, Weathernews also relies on official weather stations. It combines that information with data from their 8 million users. The result is a unique form of weather forecast.
Tracking Spring
The spring cherry blossoms is an important tradition for the Japanese people. When Weathernews users sent 20,000 photos of cherry trees in various stages of blossoming, the company ran them through a special computer model and was able to offer better predictions than the official Weather Service. That made them famous.

[caption id="attachment_2734" align="aligncenter" width="870"]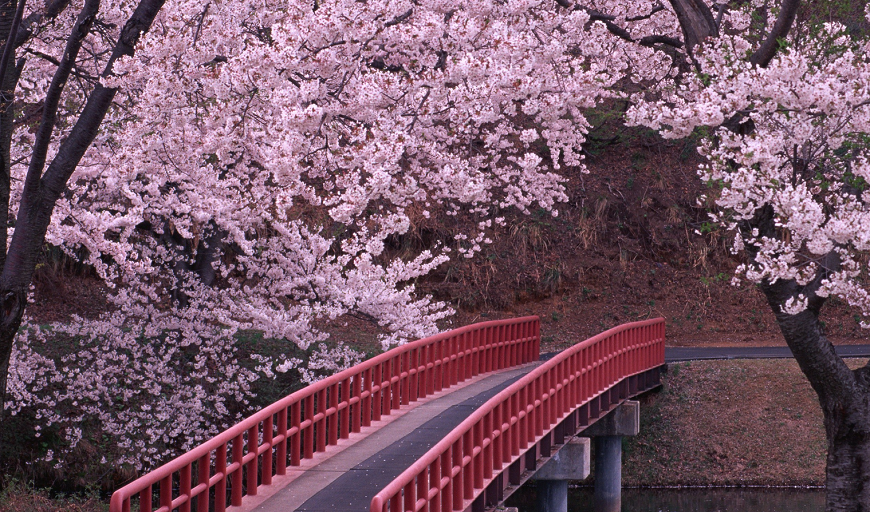 Source: https://jmledwellwrites.files.wordpress.com/2014/04/cherry-b.jpg[/caption]
Weathernews provides an algorithm and a database that can process photos of clouds and comments about the outside temperature into data. That data is used to provide reliable predictions. And, since about 80% of the world's weather stations are in Europe and the US, this leaves a lot of room for expanding.
If you have any thoughts on how to apply big data to weather prediction, feel free to leave a comment below.