After a few years of proving its value, addressing security concerns, and developing viable business models, the cloud has achieved a significant market share in terms of data storage, applications, and computing infrastructure. More businesses are accepting  the cloud storage and services option, and your business is likely among those ranks. Ready to go cloud? Here's what you need to know.
1. Why Cloud?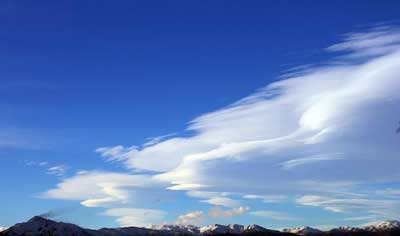 "Migrating to the cloud" isn't and shouldn't be a goal. The cloud is just another IT tool. Unless you can explain your decision to move a certain database, application, or other architecture into the cloud in terms like, "we need to save storage or application deployment costs" or "we need to reduce our dependence on internal IT resources" then don't jump in just yet. Know why the cloud is the best option for a given situation.
2. Cloud Versus SaaS
The first thing you'll notice when shopping for products and services is that some vendors use the term "cloud" while others prefer "SaaS". SaaS is generally a term used to describe a software application, while cloud refers to storage space and/or computing resources allotted to customers. However, some vendors play loose with the terms, so be sure you're comparing apples to apples when researching and evaluating your options.
3. What Does the SLA Say?
The SLA, or service level agreement, should tell you the majority of what you need to know. What uptime is promised? The industry standard is five 9's or 99.999% uptime. What is included in the monthly fee? What additional fees and charges might you be subject to? A common misunderstanding is when you go over on your storage or compute resource allotment. Even a small overage can result in hefty fees if the pricing structure isn't set up to handle fluctuating workloads.
4. What Doesn't the SLA Say?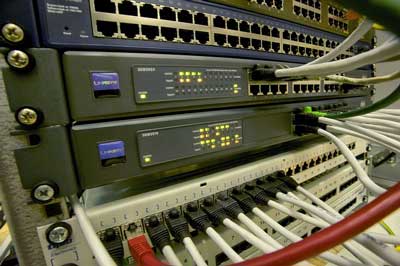 The SLA may or may not discuss other issues, such as what physical and cyber security is in place at the cloud service provider's facilities. What are their hiring practices? What tech support comes with your monthly fees? Find out what hardware and software they use. Ask about their business continuity and disaster recovery plans.
5. Ask All Your Stakeholders
Management isn't the only ones who need to evaluate and approve cloud services. Obviously, IT should be involved, but don't forget legal, operations, accounting, and other departments that will be affected by the service or might need to make use of the service. The more input the better.
6. Consider Redundant Internet Connections
When you move any data, application, or workload to the cloud, your Internet connectivity is of paramount importance. For instance, if you move your tech support or help desk to the cloud, users will be helpless if the Internet connection goes down. The same is true for accounting software, data storage and processing, or any other cloud service. Two Internet connections by separate service providers is ideal.
7. Understand Who Owns the Data
Data ownership is sometimes neglected, but is crucial to the success of your cloud initiative. Do you retain ownership of data that is transferred to, collected by, or stored in the cloud? Or, does that data belong to the service provider? You will also need to understand how and under what conditions the data will be returned to you if and when the relationship is severed. Make sure the data is backed up regularly and that the data will be properly wiped clean from their servers and backups if you leave.
If you want your first step into the cloud to be a positive experience, turn to the professionals at Bigstep. We offer a variety of cloud storage options, big data services, and more. Learn more about us today.