Analytics on Hadoop in minutes instead of days
Bigstep CEO Flaviu Radulescu and Datameer CEO Stefan Groschupfsat down and discussed big data, analytics on Hadoop, Hadoop-as-a-Service, and the cloud. The entire webinar is available here.
The discussion highlighted :
• How business users can start integrating, preparing, analyzing, and visualizing all their data in hours instead of months.
• How department managers can now leverage insights from big data without waiting for an enterprise Hadoop deployment
With Hadoop becoming known as the latest and greatest analytics tool, businesses of all sizes are looking to it for quick insights. However, many firms lack the skills and resources for a traditional on-premise deployment. Together with Datameer we deliver a solution that enables businesses to leverage the power of Hadoop analytics immediately.
Stefan opened the webinar by mentioning an industry-wide problem: the risk of centralized IT driven by the data lake. Often, companies are dealing
with a failed promise: theon-premise enterprise data warehouse that's supposed to be ready to receive, analyze and keep their data safe, is so difficult to work with that it ends up unused.
With Datameer on Full Metal, having an up and running Hadoop cluster only takes 20 minutes. Instead of having to wait 6 months for IT , department heads can get the answers they need when they need them, the data is at their fingertips. Datameer Professional is the first as-a-service big data analytics platform designed for departmental deployments.
Production-ready data analytics at the click of a button
The Full Metal Control Center enables our customers to create an analytics setup in minutes, just with drag & drop.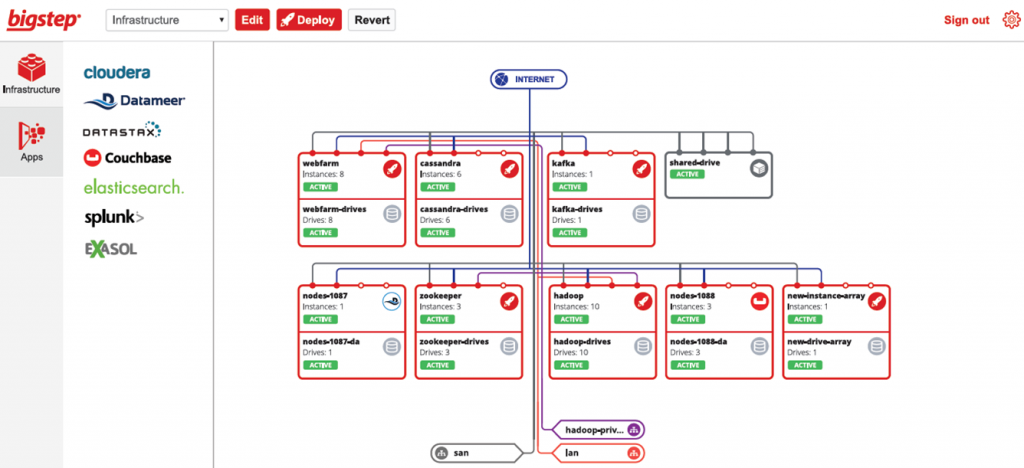 You don't have to worry about installation, configuration, or integrating different components. Datameer on Full Metal just works.
Beyond on premise - The myth

Another hot topic of the webinar was the cost of running analytics in the cloud versus on premise.
Flaviu explained that there's so much competition in the cloud market that pricing tends to decrease by an average of 30% per year. On premise, on the other hand, only grows more inefficient as time passes. On premise also requires buying extra spare capacity, which most of the time stays unused, so resource allocation is never optimal.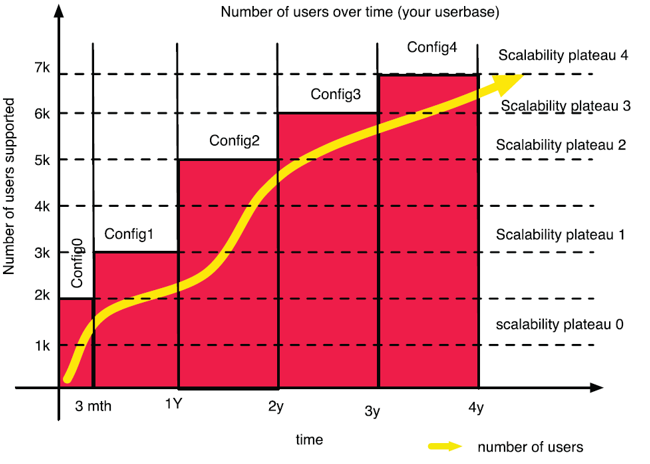 Security is essential
Unlike other public clouds, the Full Metal Cloud was designed specifically for big data. Security is an integral part of Datameer on Full Metal: " Your environment is completely isolated from all other customers. There's no sharing, like in virtualized clouds. It's just as if you had your own hardware. There is no way for anyone to get unauthorized access to your data. " Flaviu stated during the webinar.
A Summary
Datameer on Full Metal enables business users to leverage the power of analytics on Hadoop in minutes, and it's:
• Very easy to get started and work with - Power up a turnkey environment in 20 minutes with little or no technical background.
• Affordable - Orders of magnitude lower TCO compared to traditional enterprise data warehouse and BI solutions.
• Secure - ISO 27001:2013 certified and compliant to the new GDPR and the NIS Directive.
You can listen to the full webinar here. For any additional information just leave a comment and we'll be more than glad to answer.