Looking for a great new career path? Big data might be your ticket to success. The supply of big data scientists and related professions is low, while demand is soaring. This means that companies from promising upstarts to Fortune 500 companies are paying top dollar for big data skills and expertise. Here are the opportunities that big data holds for the aspiring professional, along with were and how you can work, and the skills you need to land this dream job.
Big Data Jobs are Available in Virtually Every Industry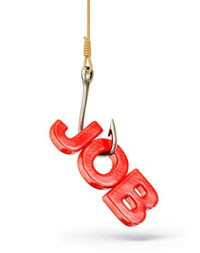 As the potential for big data analysis becomes clear, virtually every industry is looking for skilled big data workers. This means that whether you enjoy fashion or technology, finance or manufacturing, logistics or security, ecommerce or human resources, there is a job opening for you somewhere. You can be around the work you enjoy most, while commanding high wages for your contributions to the business and to the industry. For those passionate about business, medicine, or other cutting-edge industries, this is a definite win-win. Worldwide, big data will generate between 4 and 6 million new jobs around the world in the next few years.
Big Data Jobs are Available All Over the World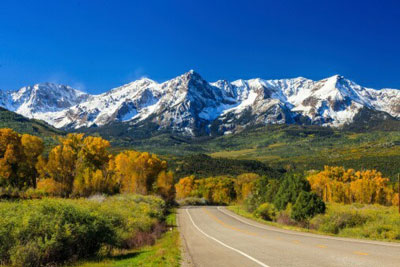 Jobs in big data are open all over the U.S. and Europe, but for those who wish to experience other parts of the world, there are also opportunities many other places. For instance, companies in India and Australia are seeking solid big data job candidates, and many of these applicants are starting out at salaries as high as 25 percent more than college graduates in other fields, including other technology specializations. It's not uncommon for workers with proven knowledge and experience in big data to earn as much as $500,000 per year.
Types of Positions for Big Data Professionals
What are the positions open to those with training and understanding of big data? Software development is one option. These professionals earn an average of over $93,000 per year, and this figure is expected to climb by 22 percent in the coming years. Software developers create the software and applications needed to store, secure, analyze, and make predictions on big data.
Market research analysis is another option. These professionals earn an average of over $60,000 per year, which is expected to increase by a whopping 32 percent in the next few years. Market research analysts gather and interpret big data from numerous sources, and then translate their findings into actionable plans for the businesses they serve. Almost all industries have need for market research analysts.
Database administration is another possibility, earning an average of over $77,000 per year. This amount is expected to increase by a hearty 15 percent within the next few years. Database administrators are responsible for storing and maintaining large data sets, and assuring it is protected from outside intrusion, internal prowling, and natural disasters.
Another option is network administration and systems administration, which average more than $72,000 per year. This amount is expected to increase by about 12 percent in the coming years. These professionals are in charge of organizing and managing the IT infrastructure, including network connectivity.
Of course, there is also a strong demand for big data scientists and analysts, who can earn between $300,000 and $500,000 per year, depending on the industry and company within which they work. These professionals use tools like SQL and Hadoop to analyze big data and turn the findings into valuable business insight their companies can use. Jobs from entry level positions up through senior management are open to professionals with big data savvy.
Skills Needed to Become a Good Big Data Professional
What does it take to land one of these lucrative jobs? Big data professionals need strong mathematical and programming skills, but must also have a keen understanding of business processes, as well as the goals and plans of the business. What separates a good programmer or mathematician from the great big data analyst is the ability to turn the raw data into meaningful information and predictions. Though a degree in big data can be helpful, MBAs, math majors, computer science majors, and other graduates can also delve into big data positions.
A few soft skills are also beneficial, including the ability to present information in an easily digestible, attractive format, and the ability to work well with others in the organization, from the lowest-level production workers to the highest-level senior managers.
Nothing helps the big data pro more than the Full Metal Cloud by Bigstep. This cloud platform is the fastest, most powerful way to store and analyze your big data. Visit the Bigstep website for a free demonstration today!