Search engine optimization is all about making sure that you get the best possible results from your online presence, and one of the most interesting methods you can use in order to achieve that is big data.
While big data might seem a little complicated, at least in the beginning, the reality is that once you accumulate and manage to process big data efficiently, your business as well as your promotional endeavors, including SEO, will benefit from it.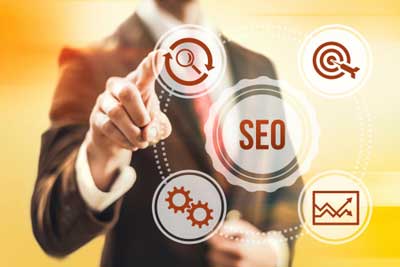 What is big data?
Big data is the endeavor related to processing as well as analyzing massive sets of data in order to help the company make better decisions. A company can easily combine big data and SEO to make its website feel more unique and generate appeal in the online world, but at the same time, big data will also help you increase and improve the presence of your business in social media. Through big data your business can also improve the migration of local storage to the cloud, which leads to better aggregation and high-quality results overall.
Why is big data important to SEO?
The thing that makes big data crucial for SEO is that many companies that have created search engines, including Google, are big data companies. These harness a massive amount of data, and they perform inferences automatically in order to help your business obtain the best possible outcome at all times.
If your company has big data, then you will need to analyze it efficiently and implement the results in order to make a better SEO. For example, user information found in big data channels allows a company to find out exactly the things they want to know about their users, and because of that, you will be able to target your SEO toward the client types to which you appeal.
Big data and its promotional role
Big data is set to bring a much larger role in the promotional world. Since you can find a digital version of all pieces of content nowadays, more and more big data accumulates, and processing it efficiently becomes the key for getting great SEO.
Be it large or small, all companies need to take big data into account, as this is the trend of the future and has literally changed the way promotion is made online, not to mention the productivity process of people from all over the world.
All in all, big data and SEO can work quite nicely together, and if used properly, they can help your company in quite a few ways. If you want your company to achieve the ultimate success, then a good approach toward big data might prove to be exactly what your business needs. Don't underestimate the value of SEO and big data; try to implement them together to get the best possible outcome in today's great digital market!
Bilal Ahmad is a Blogger and Internet Marketer. He loves to write about technology. You can read one of his recent article about sending free faxes online here.