Self-driving cars. Supermarkets ditching not only the cashiers, but the self-checkout stations too. It doesn't take long to find a story about job loss these days.
The good news is tech jobs are still going strong. According to Robert Half Technology's recently released 2017 Technology & IT Salary Guide, the IT industry is set to see an average increase of 3.8%. This is a slight increase over the 3.6% increase general professional occupations are expected to receive according to CIO. Not only are tech jobs in general doing well, some tech positions are looking at even greater increased earning potential going into 2017. Among the top are data scientists, security engineers, and developers.
We Have Data, Lots of Data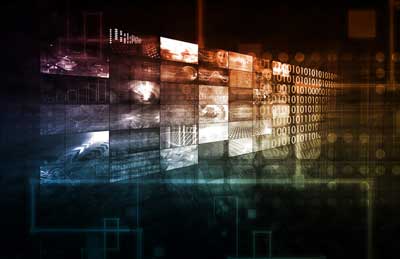 The top slot goes to data scientists who are slated to gain as much as 6.4% over last year. This growth can be attributed to the vast amount of data collected by today's devices and applications. For instance, modern flight data recorders are required to monitor at least 88 parameters, often sampled multiple times per second. The amount of data collected by users of Google services on Android phones is unknown, but ticking off the various apps used by people in these cases make a strong case for a large number. In a similar position are the big data engineers who are looking at a 5.8% increase.
To help attract the best of these in-demand data experts you might try giving them the best tools. It's hard to talk about big data apps without talking about the back-end. Whether you use a Hadoop cloud or a Hadoop cluster give them the power and speed only available with a bare metal Hadoop install.
In a Connected World, Security Matters
A very close third place sees network security engineers expected to gain 5.7% over last year. It should be no surprise to see network security administrators close behind with an expected 5.1% gain. Recent evidence suggests that rumors and accusations of foreign hackers attempting to influence the 2016 presidential election may be based in some level of reality. New exploits in popular software and operating systems are announced with an alarming level of regularity.
In today's interconnected world these threats are very real. A risk of tracking, recording, and storing all this data is it being compromised in some way. The best way to combat this is getting the very best network security in place. Everybody is realizing this, and the result is an increased salary for the best employees in the industry.
Building All Things Virtual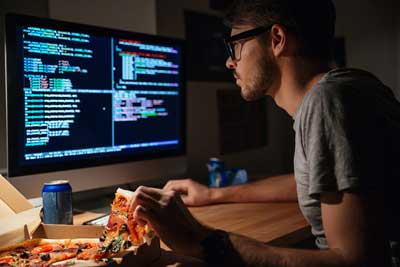 The last position in today's list can expect an increase of 5.2% next year. This should be no surprise as web designers really drive the Internet, which is now driving a large portion of the economy. This one is a bit of a cheat, though. The 5.2% level is shared with software engineers who create a lot of functionality behind the Internet, and applications beyond the Internet. The next two, at 5.1 and 5.0% respectively, are also doing similar work, database developers and software developers.
Much as machinery took over the world at the dawn of the industrial age software has really taken over the world today. From cars to pacemakers people are writing software to do almost everything these days. Not only that, but more automation means more people needed to create the software driving automation. These factors are combining to propel any type of developer position to the front of increased earning potential among the general professional occupation pool.
Attracting the best talent has become increasingly hard in today's competitive market. One sure-fire way to attract top tech talent is to give them a chance to work with top tech hardware. Bigstep was created by, and for, big data professionals. Learn more about us and how we can help you attract the best talent with the best technology.