Pass me another Guinness and let me tell you a story of Ireland. Out of the lushly greening carpet covering the rock heart of this island, comes a new, surprising export: Big Data.
Be still my heart.
Last year Forbes Insights and Irish law firm William Fry released Europe for Big Data, a survey compilation of 200-C-suite executives to determine key insights around the hottest future investment markets for big data projects around the world.
The study explored which European countries:
-Have the most fertile legal and regulatory climates and general ease of doing business;
-Offer access to appropriate infrastructures, the best technologies, and programming talent;
-Have ample tech-friendly higher education and research institutions;
-And give the best tax breaks for start-ups and established businesses.
To hear them tell the tale, big metal servers should be cropping up in Ireland like ticks on a sheep.
Ireland's New Import - Big Money for Big Data
Ireland appears set to become the next big data regional hub in Europe. This small country is now perceived to have a very favorable climate for corporate technology investors. This is in part because Ireland has taken some bold steps toward establishing centers of technology research, including:
As investors continue to focus on Ireland, it is expected that the country will open the doors to big data operations centers that will set the country up to become a strategic hub in Europe for technology innovation. Ireland as a big data hub is not so farfetched; the Irish Government has been gearing up to be the big data centerpiece of the EU since around 2013.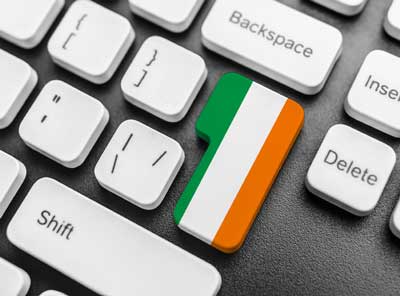 One example of this push is the Innovation Partnership Programme, a business incubator that can provide up to 80% of research costs for "new and improved products, processes or services." From big data to big medicine, this partnership allows start-ups to begin their journey toward competing in global markets.
With the founding of Enterprise Ireland, the country began promoting technology heavily and the past three years is finally paying off. In January 2017 digital health company SilverCloud Health announced $8.1 million in venture capital investments for this online behavioral and mental health provider.
Ireland may have a small population and economy, but investors are eyeing the country because of its potential for a big data footprint. Too, the country has a unified approach toward data security and privacy, instead of a jurisdictional mishmash of regulatory compliance rules. In 2018, the General Data Protection Regulation (GDPR) will go into effect, standardizing compliance laws across the EU. Most view this as a positive step toward more harmonious regulations going forward.
In Ireland, the cloud means more than rain; there's a big data cloud accumulating over the landscape, pushed by investors that believe the time is right to build on the existing infrastructures and welcoming political and climate found in this small country.
How can big data help solve your business problems? Learn more about us and our approach to big data in a cloud environment.